Florida is full of fun places to get WET! Here is a list of some of the lesser known and unique spots across Florida that you'll want to add to your summer bucket list. From a spring-fed waterpark to a floating inflatable obstacle course, there are tons of hidden water gems across the sunshine state.
Rock Springs, located in Apopka, is known as Central Florida's natural lazy river! Rock Springs produces 26,000 gallons of crystal clear water every minute, which keeps it flowing, just like a real lazy river! Note: The park often hits capacity, so it's better to arrive in the early morning!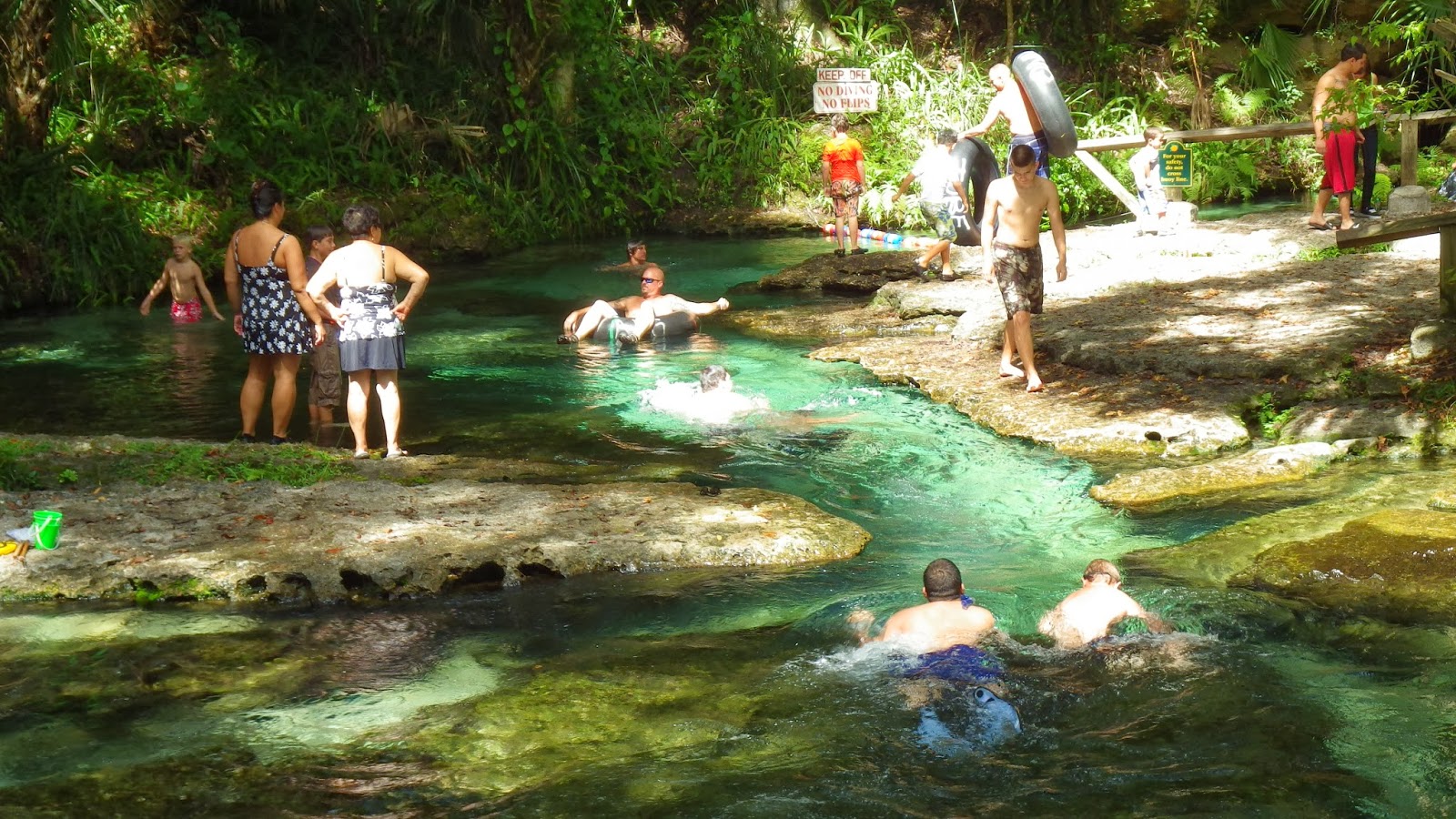 Image by icFlorida
This 70 acre spring-fed lake in Hudson is home to an amazing AQUA PARK – a floating inflatable obstacle course! Visitors can also relax on the sandy beaches or try wakeboarding, paddleboarding and kayaking.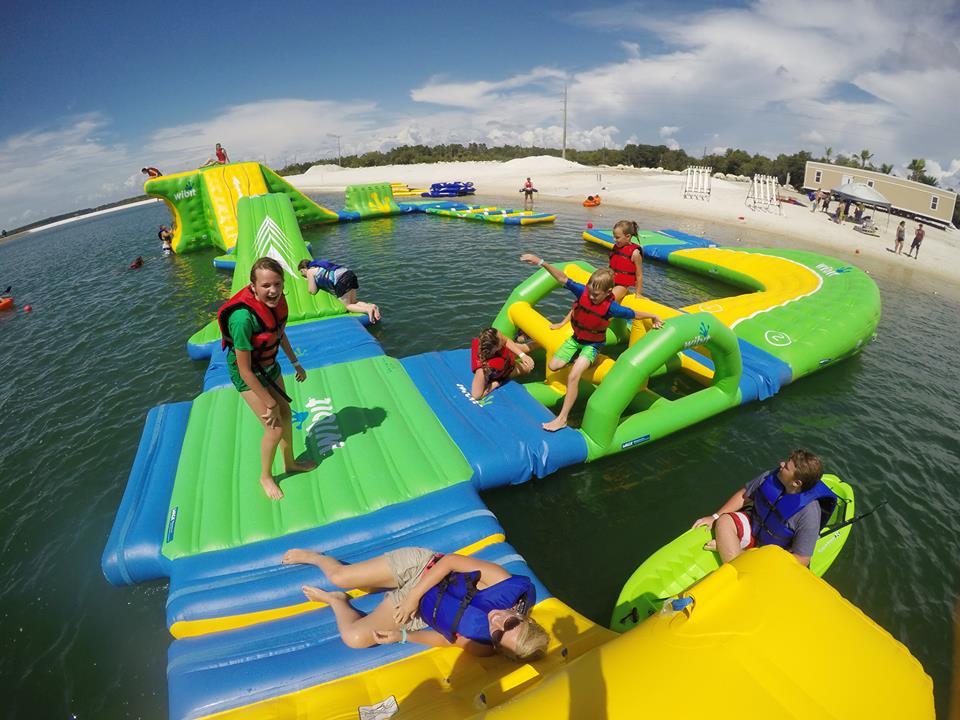 Image by SunWest Park
Rainbow Springs is Florida's fourth largest spring and is located in Dunnellon. At this one-of-a-kind spring, you can spot beautiful fish and even waterfalls as you spend the day swimming, snorkeling, canoeing and kayaking.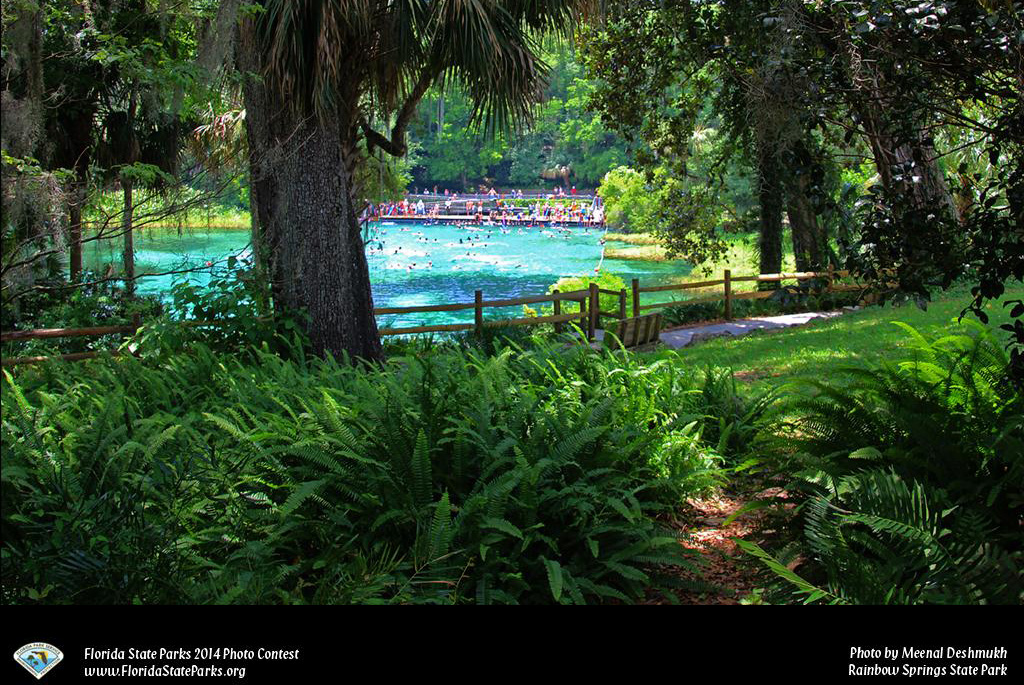 Located in Tallahassee, this park is known to be one of the largest and deepest freshwater springs in the world! You can swim in the beautiful water, take a guided riverboat tour, walk the nature trails, enjoy your meal in a full-service dining room overlooking the springs and even spend the night in the state park. You might even spot some of the abundant wildlife in the park, like turtles, snakes, deer and birds.
Image by Wakulla Springs Lodge
Salt Springs is a must-visit place during the summer! Situated in the Ocala National Forest, Salt Springs is surrounded by beautiful Oak Trees in a lush, semi-tropical setting. The springs has steps leading to lots of shallow areas for the little ones, making it the perfect place to visit for families!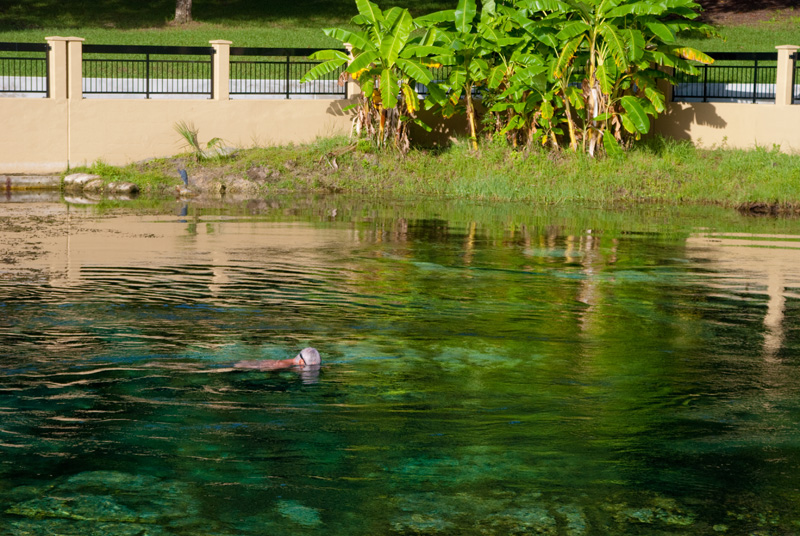 Image by U. S. Department of Agriculture: Ocala National Forest
Situated in the Northeast corner of Lake County, Alexander Springs is nothing short of a natural water park! Surrounded by a floodplain forest of maples, sweetgum, and cabbage palms, this recreation area feels almost tropical. The crystal clear water gently slopes into a pool where kids can swim, splash and spot fish darting by.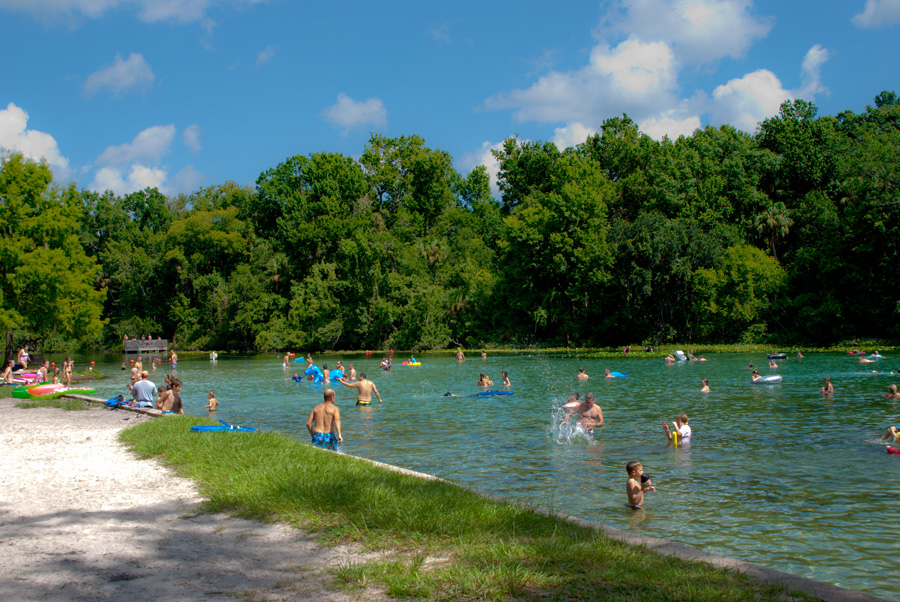 Image by U. S. Department of Agriculture: Ocala National Forest
This 450-acre oceanfront park in Jacksonville offers something for everyone, from swimming and sunbathing to fishing and surfing. The park has over a mile of sandy white beach, plus a sprinkler park and disc golf park. For the more adventurous, kayaks and paddleboats are available for rent, or you can hike more than 20 miles of scenic trails. The park has rustic, air conditioned cabins as well as tent and RV campsites.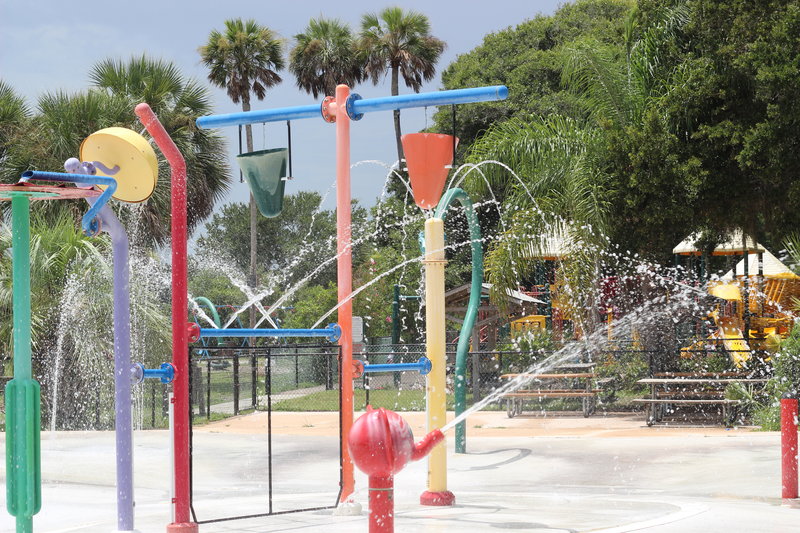 Image by Fun4FirstCoastKids
Buccaneer Bay, located in Spring Hill, is Florida's ONLY spring-fed water park! The more adventurous visitors will enjoy the thrilling flume rides and water slides, while the younger kiddos spend the day in the kiddie pool or Lil' Mates Cove. The sandy beach and lazy river are perfect for all ages! Plus there is a world-famous LIVE mermaid show right next door at Weeki Wachee!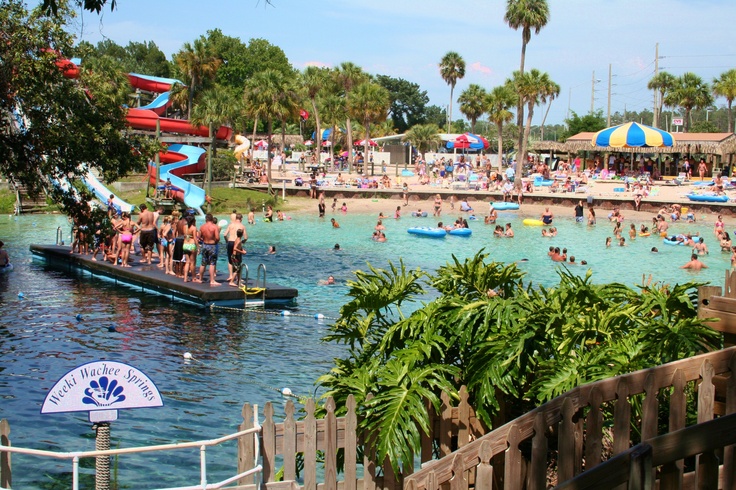 Image by Weeki Wachee
If you're visiting St. Augustine, you MUST plan a day at the St. Augustine Pier! The pier has a splash park, free parking, covered picnic tables, tons of seating, a large covered playground, nice restrooms and showers, and even a bin full of toys children can use for FREE. Plus, you'll have direct access to the beach, which is only about 10 feet away! Click here for a 360 tour of the pier!

Image by Fun4AuggieKids
At this Disney water park, the snow has melted into an amazing water park that's fun for all ages. The most daring family members can brave Summit Plummet that will rocket you down a 120-foot slope. Younger kids can splash and play in 'Tike's Peak' or 'Ski Patrol Training Camp,' which has an actual zip line into the water. The whole family can even enjoy some of the rides together! An annual pass is only $115/person!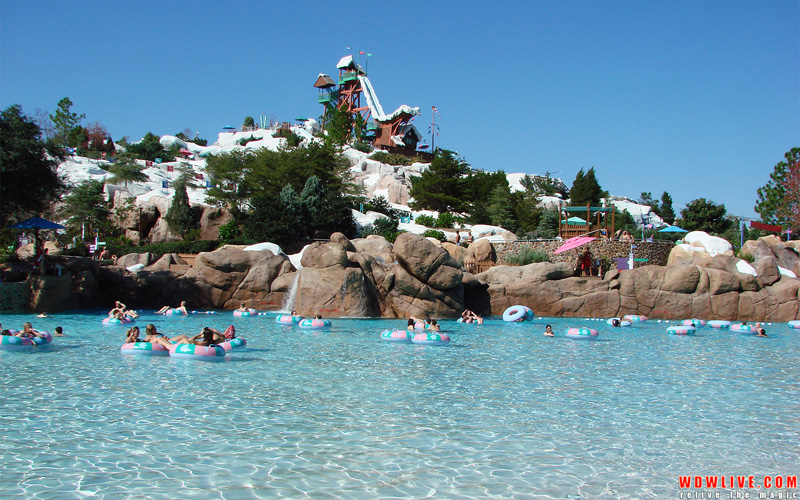 Image by wdwlive.com